There are a few different options available for termite treatment such as:
Exterra Monitoring & Baiting Program
Reticulation System
Physical Barriers
Chemical Treatments
Treatments carried out to AS3660.2.
Drill hols in patios, verandah steps or paths adjacent to the external walls of your home & inject termite control agents to form a horizontal barrier
Trench and treat soil abutting substructure walls and piers and external walls
With any full treatment we come back in 1month after the chemical has been applied to check for activity & to make sure the chemical has settled
In six months from the original inspection we do another full inspection of your property.
Products we use: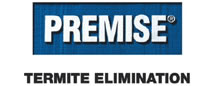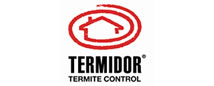 Baiting
Install 1-2 Above-ground stations inside your property, fill with Requiem termite bait.
Once termites are eliminated from inside your home In-ground stations are set up outside & are monitored.
If we find termites in one of the stations, we add the Requiem Termite Bait. The termite digests the bait & brings it back to the nest, eliminating the colony.
Exterra is a termite monitoring & baiting program.
Unique termite Interception Zone which protects your home.
Focus Termite Attractant draws termites into the Exterra stations.
Preferred eucalypt timbers ensure termites enter stations.
Safe for you, your pets & the environment.
Eliminates the termite colony.
Read more information on Exterra.

Mention this ad and receive $25 OFF your chosen service!